AN ADVANCED, POWERFUL, FLEXIBLE COMPLETE MANAGEMENT SOFTWARE FOR HOSPITAL, CLINIC, DIAGNOSTIC CENTER, MEDICAL INSTITUTE.
Our solution is an integrated new generation hospital management solution or HMS which converges the latest technology and your administrative process to manage work process within the hospital. This is designed for multi-specialty hospitals, to cover a wide range of Hospital administration and management processes.
DIAGNOSTIC REPORT VIEW

Associated diagnostic reports of a prescription.

PRESCRIPTION DETAILS

Patient's detailed prescription view.

APPOINTMENT APPLICATION

Patients can apply for appointments with a doctor.

APPOINTMENT MANAGEMENT

Appointments filtering and management by receptionist.

CUSTOMIZABLE SMS SERVICE

User-friendly and editable sms notification service.
PATIENT PROFILE VIEW

View profile information of a patient.

NOTICEBOARD SCHEDULE

Easily create notices and view them in event calendar.

MEDICATION HISTORY

View entire medication history of patients.

RECEPTIONIST ACCOUNT

Receptionist user account capable of managing all appointments.

PRIVATE MESSAGING

Internal private messaging between doctor and patient.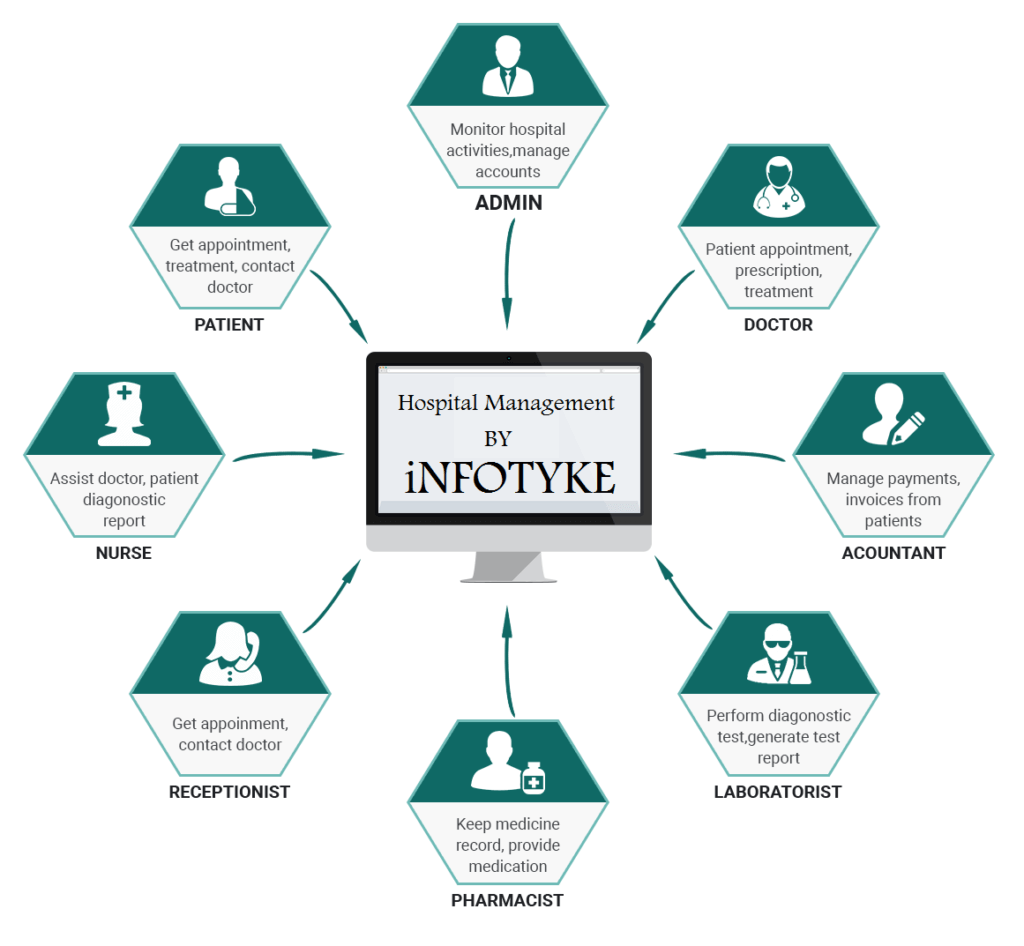 At iNFOTYKE, we work as a team with our customers to solve your challenges. We feel highly privileged to attend to all of our customer's needs and requirements. Chat online (Skype: iNFOTYKE or through our support portal) or talk with us directly (+91-9953-5858-01 / +91-9953-5858-02) to get help. Support is also given via e-mail (suppor[email protected]/) and support tickets. To get started, go to our support portal.